Rostering to suit any industry
Create rosters in seconds. With a broad selection of configuration parameters you can assign shifts to staff according to your equity rules. Happy staff are more productive staff.
Try live demo
Contact us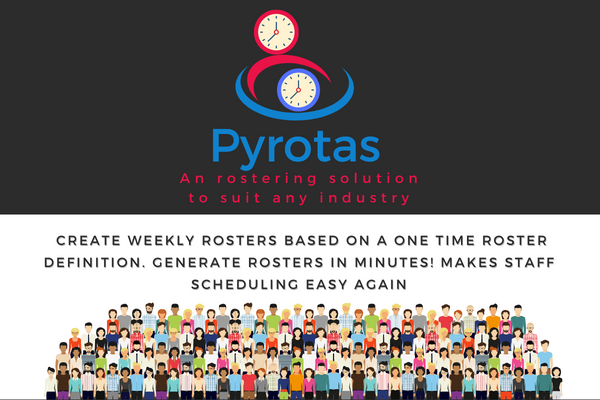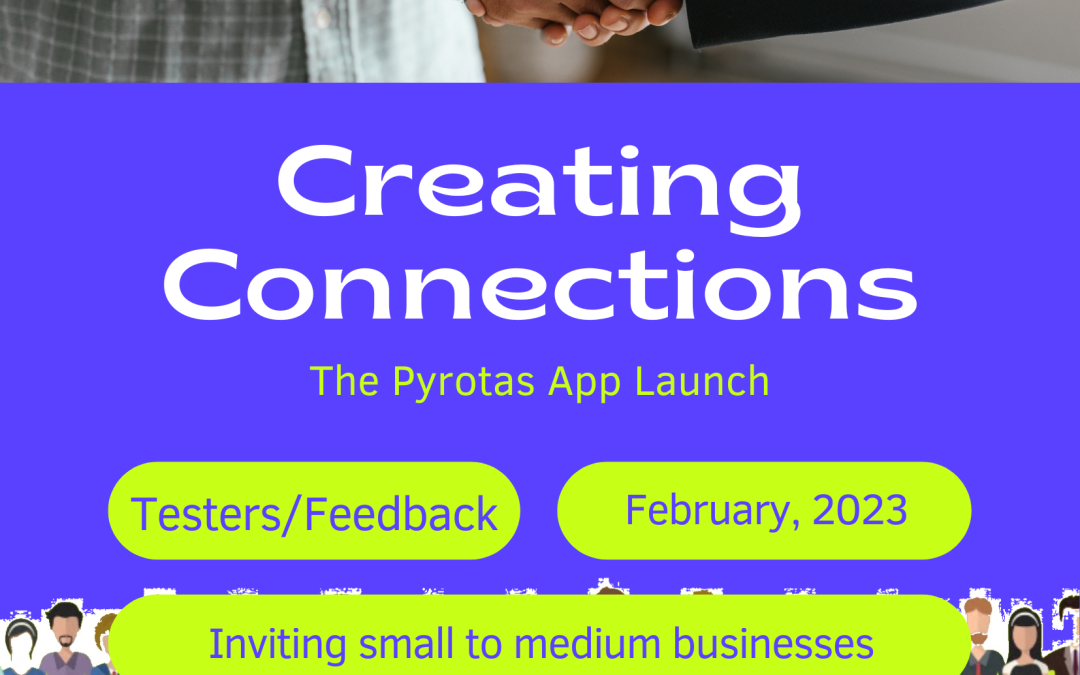 Looking for a few small business to provide feedbackWe feel we now have a minimum viable product. So we are looking for a few early adopters/testers to take on pyrotas, free of charge. You have to be a business with staff as I would like realistic feedback on what I...
Easy to use, time saving and accurate. A great strategy for human resources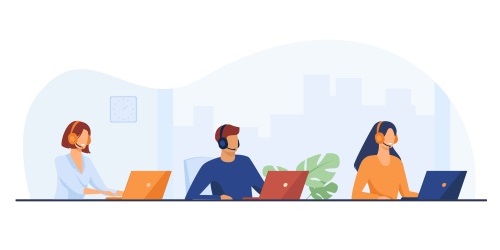 Try our live demo
This is an example of how you might setup rostering for a customer service or call center. This company has 200 staff across 4 offices which also supports remote work to non local call centers. Times will be adjusted to local times.
Allocate shifts in seconds using our online rostering system
Pyrotas can schedule it's staff by configuring a number of allocation rules based on its company policies, legal legislation, union requirements and best industry practices.
Every business that needs online rostering has a varying amount of business rules, company policies, union laws, legislation and best industry specific practices about how a rostering solution should act for staff management. That's what the Pyrotas Rostering system is designed to do. Conform to your needs, no matter how complex they may be. The end result is to deliver an equitable, accountable and automated work allocation to staff.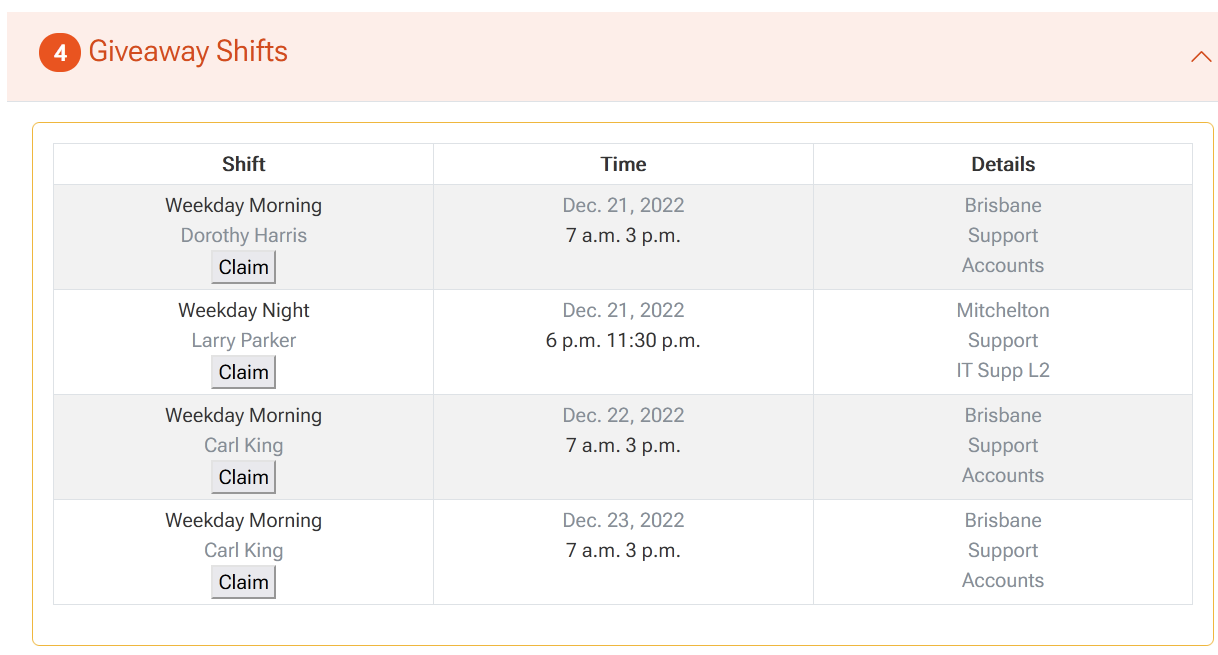 Save time by letting staff manage their own shifts
Let staff give their shifts away or claim others shifts. This allows staff to swap shifts amongst themselves. Happy staff who work the hours they want means longer employee retention.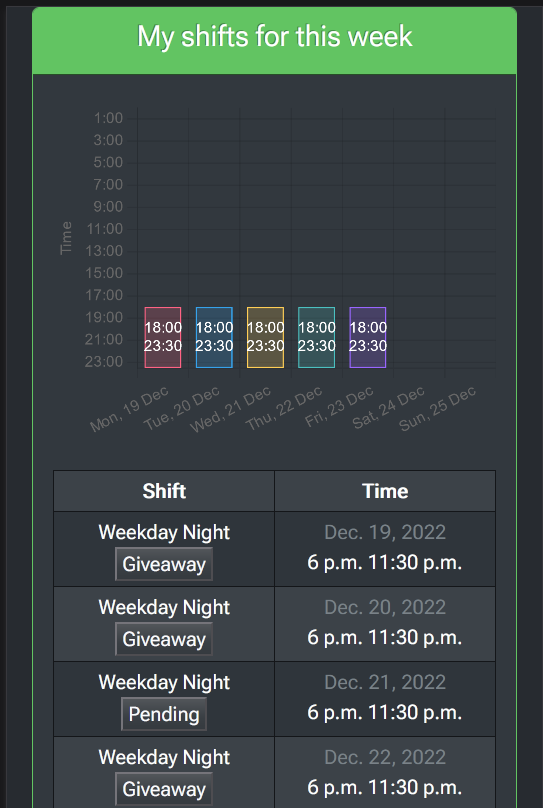 Designed for desktops and mobile devices
Staff can view and giveaway/claim their shifts on a mobile device. They can also view upcoming shifts of up to 2 weeks. Administrators can see more detail when using a desktop, laptop or tablet device.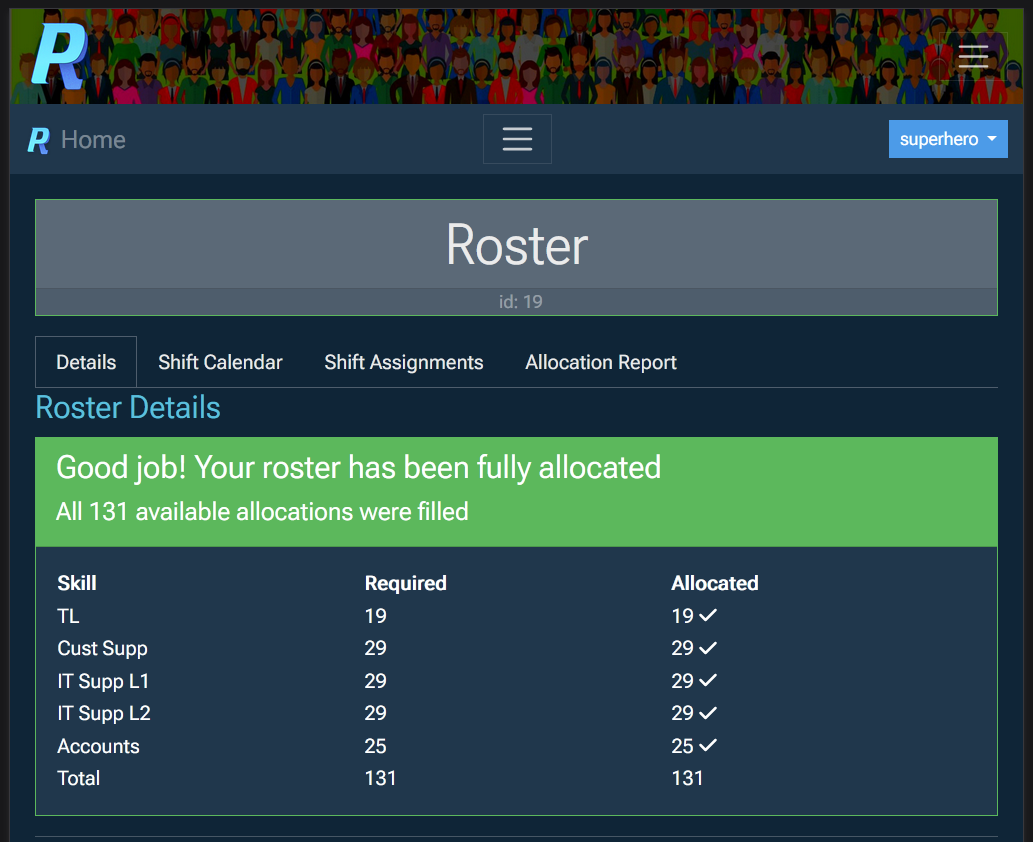 and tablets too
Administrators can view rosters on a tablet device. This roster with 131 staff took just 12 seconds to calculate with all rules active. This is possible because all the heavy lifting on allocation is pre-calculated in the background before the roster is even created.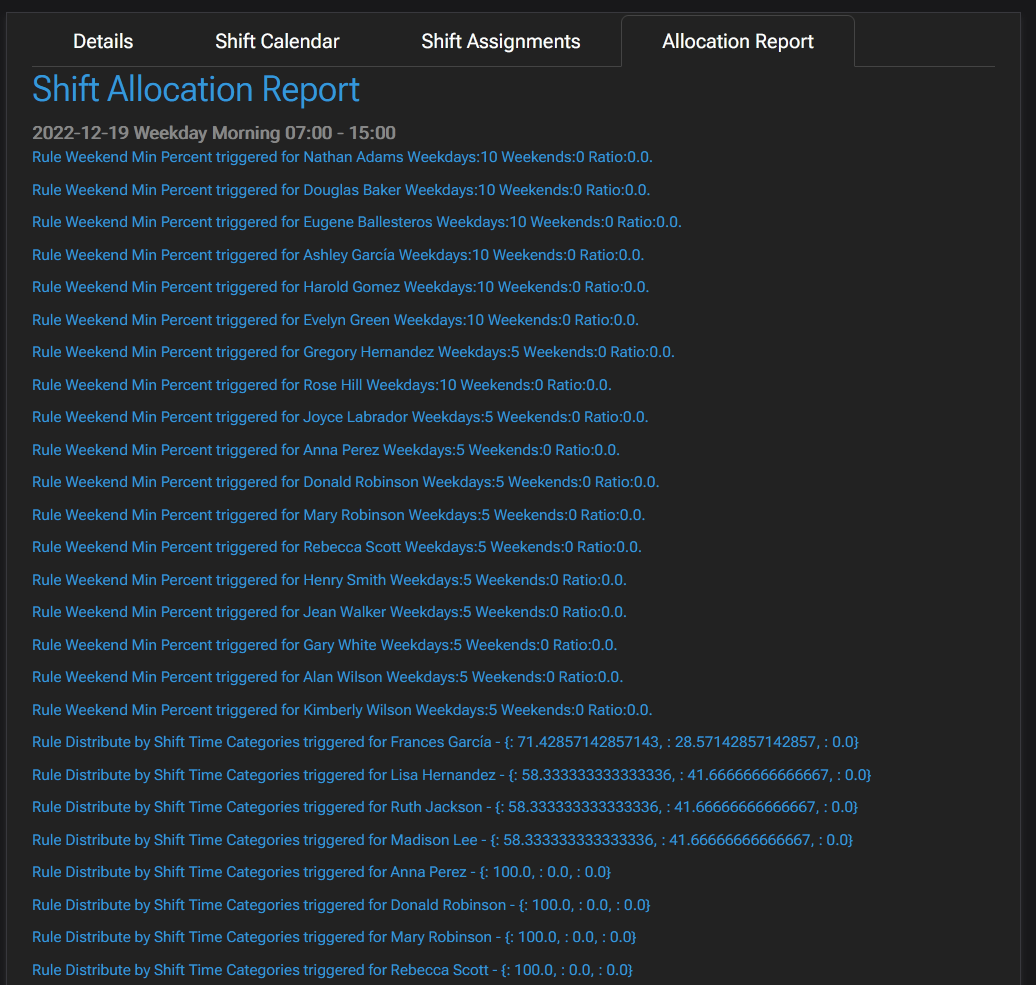 Comply to all requirements and be 100% accountable
You can see every detail on why an eligible employee is rejected for a particular shift. In the long run, everyone in the same categories will recieve the equal total amount of shift hours with no mind bending calculations required by you!
Join our newsletter
Sign up for our free newsletter. We will inform you of any news, tips or specials relating to Pyrotas.